XIE DIANJUN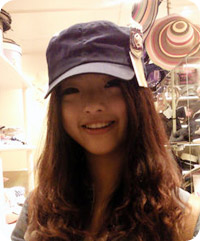 (Enrolled in Yokohama Design College Program Kelas Bahasa Jepang in April 2009)
Japanese language Course 2 year course → Waseda University, School of Social Sciences

---
During the two years I spent at Yokohama Design College, I gained a lot of precious things. They are knowledge of Japanese language, friendship with my friends, teachers' advice on life, etc. All of them are unforgettable and remain deep in my heart. I attended Japanese language classes and also participated in various activities such as Open Class, Christmas Party, "Shiokaze-Sai" college festival, and athletic convention. YDC enriched our student life, in which we could gain various practical and useful knowledges. It is said that relationship between international students in Japan and local Japanese people are poor. However, we could have many opportunities to get acquainted with Japanese students in my generation, who were also studying at YDC. Interaction with them improved my Japanese ability and helped deepen my understanding of Japanese culture and their daily life. I am still sure that it was priceless that I could study at YDC.

ZHANG SHAN MING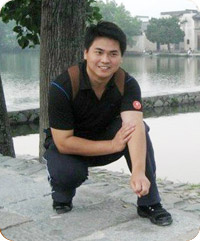 (Enrolled in Yokohama Design College Program Kelas Bahasa Jepang in April 2010)
Japanese language Course 1 year course → Keio University, Graduate School of Science and Technology

---
My name is ZHANG SHAN MING. In April 2010, I enrolled in Keio University, Graduate School of Science and Technology. Until passing the entrance examination of the graduate school, I had studied Japanese at Yokohama Design College for a full one year. Now let me introduce some of my experiences, which may be of some help to students who aim to enter graduate schools in Japan.
First of all, as for the study of Japanese, I would recommend you set short-term goal and work hard. I am sure you will succeed in getting what you want. It is also important for you to collect information on schools and universities, based on which you will develop a plan. You can access their web sites and their faculty pages and search topics and professors you are interested in. You should also obtain various admission information such as a period for accepting applications. Then you develop a plan to enroll in the university or graduate school. In this process, you should deeply understand research them of the professor you are interested in and read related thesis and books. Also, you should plan on which day you will contact him/her and ask for an interview. In the actual process of my planning, my Japanese teachers at YDC gave me a variety of advice. In the end, I prepared materials with which I could appeal myself and could conclude the interview successfully. I recommend that you listen to advice from YDC teachers carefully and work hard every single day. Good luck!

LIU SIJIA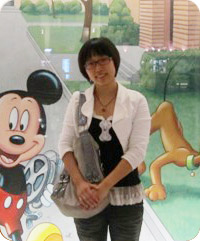 (Enrolled in Yokohama Design College Program Kelas Bahasa Jepang in October 2010)
Japanese language Course 1 year course → Yokohama National University, Graduate School

---
I came to Japan in October 2010. On the day I arrived in Japan, I took a limousine bus from the Narita Airport to Yokohama station, where I found YDC's teachers waiting for me. I was nervous and uneasy on my way to Japan, but as soon as I saw their warmly smiling faces, I could get relaxed. I still think it was really nice that I could come to Japan and meet with these kind teachers. On that day, my new life as a student of YDC's Japanese language course started. YDC offers a wide variety of classes. Teachers taught us Japanese language and also exposed us to many different things such as Japanese customs, famous sightseeing spots, most recent hit songs, etc. Our class had debate sessions frequently. Classmates were divided into groups and discussed intensively. I believe such debate sessions improved our Japanese ability further. Other than classes, we had a speech contest, field trips, college festival, and Christmas party. Through these activities, our student life was very much enriched.
YDC teachers cared much about our career and helped me. Before sending an email to contact with the university's professor, we discussed repeatedly. I also rewrote my research plan many times. Before the entrance examination of the Yokohama National University, my teacher spent her break time to join me to conduct simulation interviews, in spite of that she was busy and worked until late at night every day. These are only a few examples of what they have done to me. I am keenly aware that I could not enter the Yokohama National University without the help of YDC teachers. I am really happy that I can study at this university now. Although I studied at YDC only for a short period of time, it really was a great time for me because I could gain a wide variety of knowledge and I could meet all my teachers and my friends.

CHUANG YUHSIANG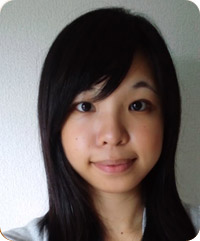 (Enrolled in Yokohama Design College Program Kelas Bahasa Jepang in October 2010)
Japanese language Course 1 and a half year course → Meiji University, School of Information and Communication

---
I would like to thank all the teachers at Yokohama Design College for helping me in many ways during the past one year and a half, from my arrival in Japan until my entering the University. Without your dedicated coaching, I could not enter the university that I wanted to.
When I first came to Japan, I was alone and felt uneasy and anxious about life and education. However, the teachers were very kind and friendly. I was thankful to their advice to me and I was really happy because I could make casual conversation with them. They were obviously busy with their jobs but kindly spared time to have conversation with me. Through such conversation, no matter how short, I could feel my Japanese ability improving. A year and a half was short but very fruitful and enjoyable to me. I could make good friends with those teachers and what I learned at YDC helps me a great deal in the university.