Comprehensive Japanese Course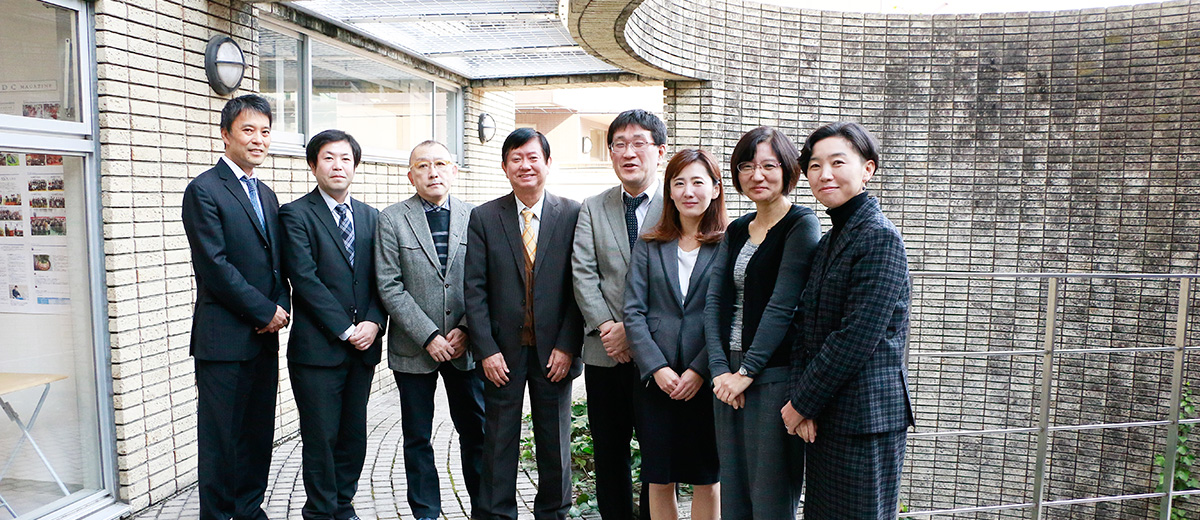 Teaching staff members of Comprehensive Japanese Course at Yokohama Design College (YDC) are truly experienced in working with international students and are professionals in their specialties.
Studying Not "OF" But "IN" the Japanese Language
Chikako Kageshima (Curriculum Coordinator)
Subjects: Japanese language
At YDC Comprehensive Japanese Course, you will study not "OF" but "IN" the Japanese language.
Please do your best to make your dreams come true while using the Japanese language as a tool. We will also do our best to support you.
Let's Learn Skills and Culture
Teaching staff on information-related subjects
Subjects: Computer
Information devices are deeply related to individual and social life.
Let's learn computer skills and culture, both of which are essential in business, while making the most of your Japanese language skills.
We Train Students to Be Successful in the Trading Industry
Teaching staff on trading business
Subjects: Computer
While our students come from a variety of countries, in classes on trading, they enjoy studying issues that are common to their countries.
I use a screen to make classes easy to understand, training students to be successful in the trading industry.

Learning Is Wonderful
Teaching staff on the Japanese language
When you think, you don't need language. When you communicate what you think, that's when you do need language.
To whom do you communicate? The answer is people. So, let's think about people.

Please study a lot, laugh a lot, struggle a lot, and think a lot (in Japanese, of course).
I'm sure these experiences will enrich you.

Learning is exciting, regardless of your nationality, race, or age. I will help you take the initiative to learn.
Design Departments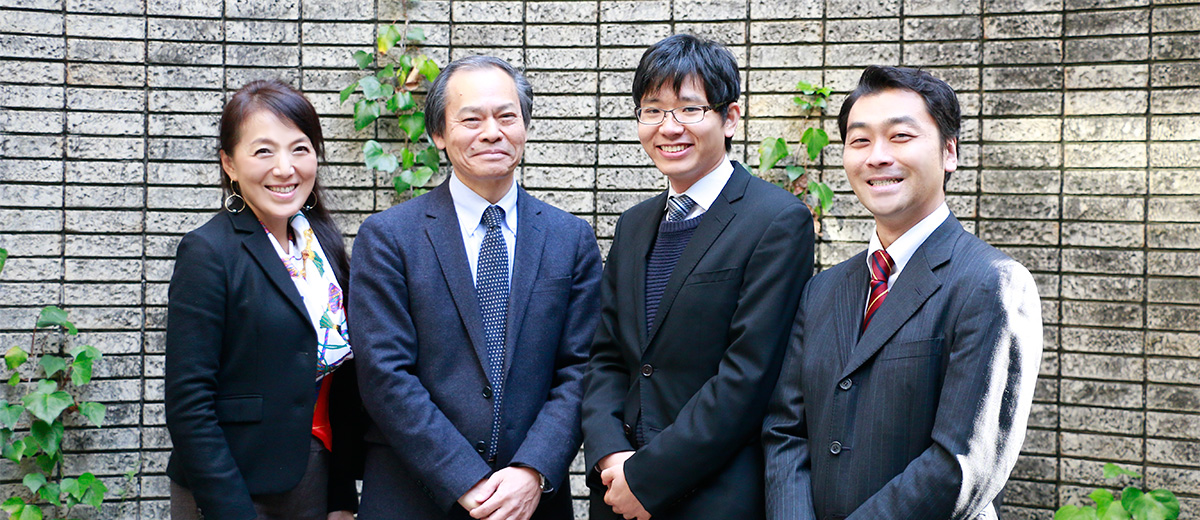 Becoming a Creator Who Can Provide New Experience and Value
Yukio Terauchi (curriculum coordinator)
Subjects: Total design
Learning about people is learning about their lives and values. Through these people, we will learn about and understand values and trends in society, identify challenges, and make suggestions.
We strive to train students so that they can become creators who go beyond individual ideas, find out the essence of the matter, and provide new experience and value.
We Focus on Practical Assignments in Collaboration with Companies
Takayuki Sasaki (Instructor)
Subjects: Total design
My classes focus on practical assignments in collaboration with companies to develop the unique talent of each student as well as to prepare students to become professional creators, in terms not only of skills but also of their mindsets.
Based on this foundation, I will train students to further pursue their individuality and to improve their works so that they can become creators who can propose and express their ideas on their own.
I'd Like to Let Students Know about the Importance of Self-Improvement
Yoshimi Aoki (Instructor)
Subjects: Fashion
Be it a designer or a shop staff member, you won't be successful in this industry unless you can behave and be sensitive as a person, going beyond sewing and sales skills.
In addition to the skills that will satisfy customers, I would like to let students know about the importance of self-improvement.
I would like you to start now, to take action when you get inspiration and to be curious to have a wide range of experiences.
Let's Make Your Dreams Come True
Instructor Tajima
Subjects: Manga
Manga, comic illustration, and picture books; they make the fantastic industry that can move the world.
You will develop your "I love drawing, I love creating stories," and learn how to express yourself.
Let's set a goal, such as posting your work on SNS, having a solo exhibition, working on a fanzine, and bringing your work to a publisher. Then, let's make your dreams come true by learning one thing at a time in classes and learning from a lot of experiences.