From correct Japanese to useful Japanese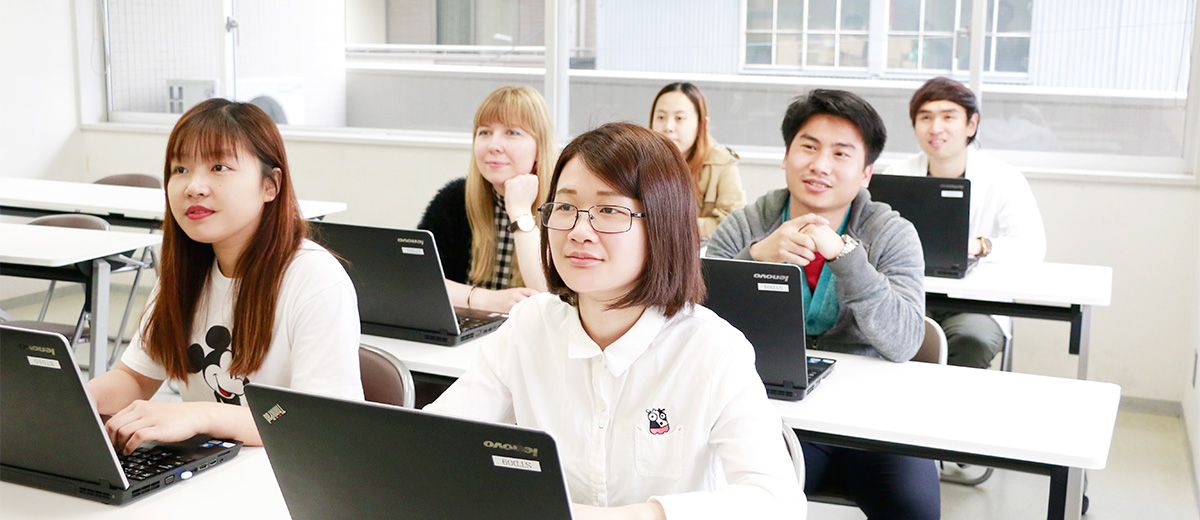 Program duration:&nbsp2 years
This course is designed to help students pursue their careers in Japan by improving their Japanese language skills as well as an understanding of the Japanese culture and society.
In addition to the Japanese language and culture, we also provide training to help students acquire fundamental competencies for working persons, which are essential in working for Japanese companies.
You can obtain a diploma upon graduation from the course to pursue your career in Japan.
You can learn not only practical Japanese language but also a wide range of skills, such as translation, interpretation, bookkeeping, trading and computer skills.
Careers to pursue
Corporate Career Track
While the job requires comprehensive judgment skills and comes with great responsibility, you have opportunities to become an executive.
Sales Representative
You can sell a variety of products and services.
In-house Interpreter and Translator
You can work as a translator and/or interpreter using both Japanese and your native languages.
Programmer
You can develop a variety of programs and software.
Course features
Multinational Environment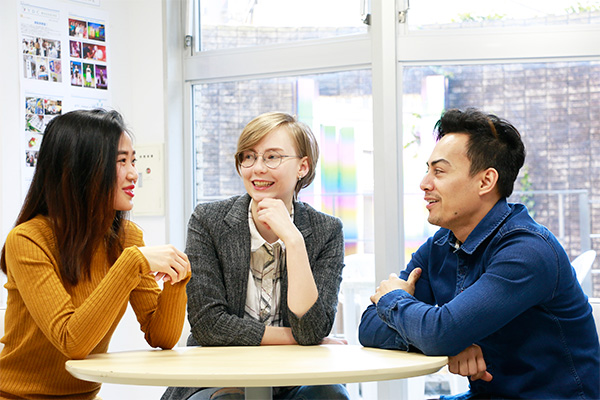 The classroom that creates active communication!
Students are from all over the world. You can learn communication skills naturally in the multinational environment.
A Variety of Career Opportunities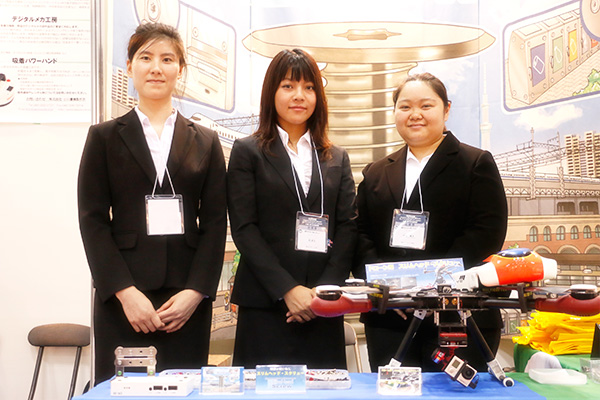 Our graduates are successfully pursuing their careers at Japanese companies!
They mainly work in Kanagawa and Tokyo in a variety of fields, including travel, real estate, retail, and IT industries.
Career Support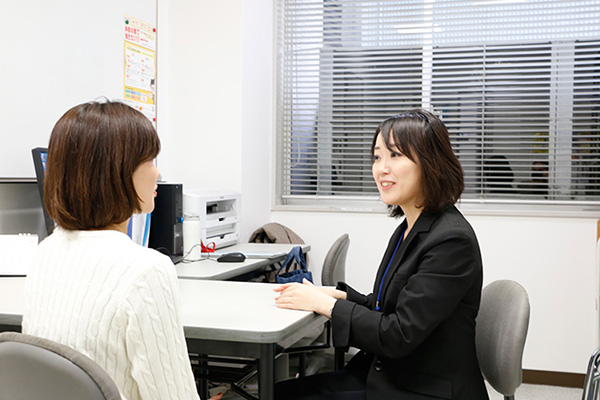 We will help you obtain job offers and a visa!
You can receive employment support at our Career Support Center.
At our International Center, you can receive support in obtaining a work visa.
More information
Learning at Practical Japanese Course
Practical Japanese Language Education
You can learn skills to speak, listen and think in Japanese through our classes using newspapers ("Newspaper in Education") and business Japanese classes.
Translation and Interpretation Classes
Our professional teachers in translation and interpretation provide training, using practical materials. (Available only for Japanese-Chinese and Japanese-Vietnamese languages.)
From Basic Computer Skills to Programming and Web Skills
All students learn basic skills about Word, Excel, and PowerPoint.
You can also learn programming and web skills, which are helpful in finding employment.
Qualifications You Could Obtain before Graduation
Japanese-Language Proficiency Test (JLPT), Bookkeeping Examination, The Proficiency Test in Trading Business, computer proficiency examinations
Course content
Trading Business
The trading and distribution industries are looking for work-ready graduates. We provide practical lectures and computer workshops. A number of our graduates have passed the Proficiency Test in Trading Business.
Bookkeeping
You can learn bookkeeping, which will give an advantage in job hunting. Through classes with easy-to-understand lectures and visual presentations, you can learn the subject and strive to pass the Bookkeeping Examination.
Translation and Interpretation
If you have passed N2 or above at JLPT, you will take classes on translation and interpretation between Japanese and your native languages. Professional teachers in each language provide practical skills training.
Business Japanese
We provide training on practical skills you will need once you start working, including communication, such as working on the phone with people within and outside the company and formal expressions, as well as business etiquette.
IT
A number of IT companies are looking for talented people. You can take classes on web skills and programming to pursue your career in this field.
What You Will Be Studying
Subject
Year 1
Year 2
Japanese
Pre-advanced
Advanced
 
Translation &
interpretation
Translation and interpretation
Computer (PC)
skills
Introduction
Word and Excel
Word and Excel
PowerPoint
Bookkeeping
Grade 4
Grade 3
Grade 3
Grade 2
Trading
Introduction
Trading business
Trading business
Proficiency Test Level C
Business communication
Communication
Business Japanese
IT programming
Basic
Applied
Applied
Corporate internship
Class Schedule (second year)
* Elective classes.
Period
Mon.
Tue.
Wed.
Thu.
Fri.
Ⅰ
9:00~10:40
Translation
and
interpretation
Translation
and
interpretation
Trading Ⅱ
Web literacy
PCⅡ
Ⅱ
10:50~12:30
Trading Ⅱ
Web literacy
Ⅲ
13:10~14:50
Extensive reading*
Business Japanese
TOEIC*
Bookkeeping workshop*
Web literacy
Bookkeeping workshop*
Ⅳ
15:00~16:40
Where our graduates work: Some examples
Kinki Nippon Tourist
Houeki Shoji
Laox
Freehand
K-line Primeira
World Trading
Fukuyama Shoji
Towa International
FMG Air Service
Starbreeze (Sweden)
DGF
Someone
Espacio Consultant
Puzzle Food Service Tokyo Gyoza-ro
Will
Jungle
And many more